Every member of our team loves working with children and is highly trained and skilled in different approaches to children's behavior. Our friendly dental team goes above and beyond the call of duty to accommodate your child's needs and works closely with our pediatric dentist to develop an individual dental care plan for your child. We stay up to date on the latest techniques and technologies, and we are committed to making sure that your child is comfortable and safe at our practice. Please visit our office or call us at 512-732-0022 to learn more about our pediatric dental services in Austin, Texas, and to make your appointment with Dr. Kyle Raymond. We look forward to meeting you!
---
Kyle Raymond, DDS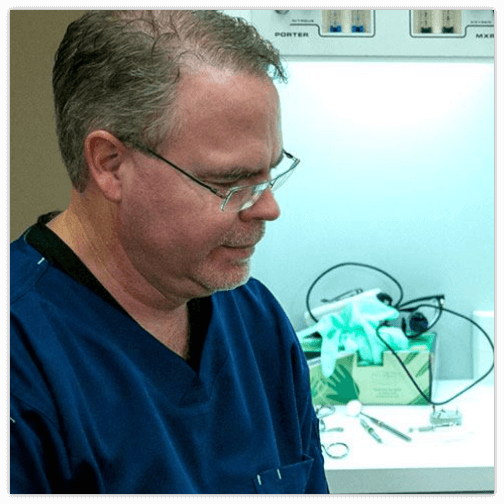 After graduating from the University of Texas San Antonio Health Science Center with his Doctor of Dental Surgery degree (D.D.S), Dr. Raymond continued his postdoctoral studies to specialize in the field of Pediatric Dentistry. Dr. Raymond received his advanced training in pediatric dentistry from Nova Southeastern University in Florida. He is certified by the American Academy of Pediatric Dentistry (AAPD) as a specialist in adolescent dental care. The additional certification allows Dr. Raymond to provide the highest level of oral care to infants and children through adolescence, including children with special health needs.
Dr. Raymond's passion is introducing kids to the lifelong benefits of taking proper care of their teeth. For more than 16 years Dr. Raymond has been helping kids take the fear out of going to the dentist. His very successful practice is built around ensuring his patients and their parents' needs are met. Whether you are looking for the best pediatric dentist in Austin or you've already experienced his amazing pediatric dental care, Dr. Raymond is here to help.
Dr. Raymond is a member of American Academy of Pediatric Dentistry (AAPD), American Dental Association (ADA), and Texas Dental Association and Capital Area Dental Society.
---
Corey Shook, DMD

Dr. Corey Shook is an orthodontist who received his certificate and MDS degree from the University of Pittsburgh Orthodontics & Dentofacial Orthopedics program. Prior to this, he completed his undergraduate and dental education at the University of Mississippi (Ole Miss) and a one-year fellowship in Advanced General Dentistry at Boston University School of Dental Medicine. He is a member of the American Dental Association and the American Association of Orthodontists. He is also board eligible by the American Board of Orthodontics. His favorite part of being an orthodontist is getting to be part of such a huge milestone in his patients' lives. Outside of life as an orthodontist, Dr. Shook enjoys trying new restaurants, traveling, and meeting new people. He is also proud to call Texas his new home!