---
Corey Shook, DMD

Dr. Corey Shook is an orthodontist who received his certificate and MDS degree from the University of Pittsburgh Orthodontics & Dentofacial Orthopedics program. Prior to this, he completed his undergraduate and dental education at the University of Mississippi (Ole Miss) and a one-year fellowship in Advanced General Dentistry at Boston University School of Dental Medicine. He is a member of the American Dental Association and the American Association of Orthodontists. He is also board eligible by the American Board of Orthodontics. His favorite part of being an orthodontist is getting to be part of such a huge milestone in his patients' lives. Outside of life as an orthodontist, Dr. Shook enjoys trying new restaurants, traveling, and meeting new people. He is also proud to call Texas his new home!
---
Sameh Alzayat, DDS
Dr. Sameh "Sam" Alzayat knows that he has the best job in the whole world! He enjoys working with children, and helping parents understand their children's dental needs. He uses his extensive experience to provide the highest level of dental care in a gentle, compassionate manner. Dr. Sam graduated from Loma Linda University School of dentistry in 2004. He remained there as an Assistant Clinical Professor from 2004 to 2005. He then practiced as a general dentist from 2005 to 2008. During this time, Dr. Sam developed a strong interest and passion for treating children of all ages. In 2008, he returned to Loma Linda University, where he furthered his education in pediatric dentistry. In June 2010, Dr. Sam received his advanced education degree in Pediatric Dentistry from Loma Linda University. His training has given him extensive experience in all aspects of pediatric dental care, including caring for infants and patients with special needs. Dr. Sam's goal is to be a positive influence in children's lives and to empower them to take pride in their smiles and their oral health.
He is a Diplomate of the American Board of Pediatric Dentistry and a Fellow of the American Academy of Pediatric Dentistry.
When he is not chasing his son, Ramses, around, he enjoys playing basketball, outdoor concerts and going on dental service trips
---
Ketti Boller, DMD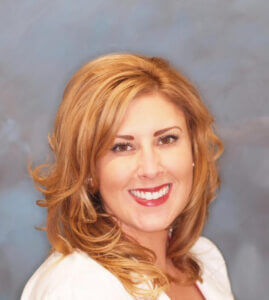 Dr. Ketti Boller's interest in orthodontics unfolded as a Studio Fine Art major at Indiana University Bloomington, where she worked as a dental assistant for an orthodontist and quickly made the connection between how her art talent could be utilized best to create beautiful smiles! Changing gears with sacrifice, determination, and hard work, she pursued her dreams and was elected into dental school without graduating. She received her D.D.S. from Indiana University School of Dentistry in Indianapolis, IN, graduating summa cum laude and with Highest Distinction.
Dr. Boller traveled to the cold of Minneapolis, Minnesota where she completed her masters' work in Dentistry and her certificate in Orthodontics in an accelerated orthodontic residency program.
Dr. Boller has garnered the ability to provide patients the utmost experience of heart-warming, efficient, gentle, and patient centered care.
When not at the office, Dr. Boller may be found playing the piano and singing with her family, wheel-throwing pottery, racing sailboats, running with her goldendoodle- Sprocket, horseback riding, or antiquing.
Her professional affiliations include the American Association of Orthodontics, the American Cleft Palate and Craniofacial Association, the American Dental Association, the Texas Dental Society, the Texas State Dental Society, the Chicago Dental Society, the Illinois State Dental Society, and the Midwestern Society of Orthodontists.